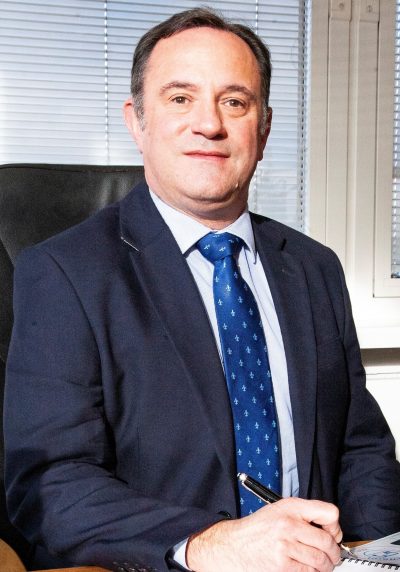 Paul Sainthouse started his journey in the transport and logistics sector over 35 years ago, joining Dawsongroup in 1987. His career quickly progressed within the group, and in 1995 he became involved with new group business Dawsongroup | bus and coach. He was appointed Managing Director in 2002.
Dawsongroup | bus and coach, under Paul's management, has become the UK's leading supplier of passenger carrying solutions, with a fleet of more than 2000 and representation in every application of the UK road passenger transport sector.
A long-time member and proud Fellow of the Chartered Institute of Logistics and Transport (CILT), Paul was appointed President of the CILT (UK) in 2019, working with the board of directors to deliver the institute's vision and supporting its members.
Paul's passion and commitment to the institute have seen him recently elected as the International President for the CILT, a role he is looking forward to fulfilling in the coming months. His vision for the institute during his 2-year presidency is clear: he wants to ensure continuous growth of the institute globally. Together with President-Elect Chief Teete Owusu-Nortey, Paul will be looking to minimise the social and economic impact the Covid-19 pandemic has had on the industry.
"Dawsongroup has always been at the forefront of innovation and thought leadership, and as such there is much in common with CILT," said Paul. "I am delighted to be able to show once again that we can do so much to support a profession, and its people, for which we have unlimited passion."
Find out more about Dawsongroup | bus and coach, contact us on LinkedIn or email us to see how our Smarter Asset Strategy can provide solutions for your company.