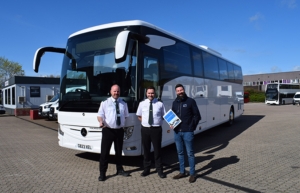 From scheduled bus routes to school transport, group travel and private hire, Xelagroup Limited provides transport solutions in Eastleigh and the surrounding areas.
Xelagroup Limited is committed to providing safe, reliable, and convenient transport services to its customers. That's why we're excited to announce that we have supplied the company with three brand new Mercedes-Benz Tourismo coaches, ensuring that their passengers can travel to their destination in comfort.
With our flexible operating lease, Xelagroup Limited can enjoy the benefits of the new coaches without any capital risk. And as ownership remains with us, they don't need to worry about depreciation and selling of the vehicles at the end of the contract.
Gareth Blair, Managing Director at Xelagroup Limited, said, "Xelacoach is a growing part of the Xelagroup business where we are getting many enquiries for coach travel. We chose Dawsongroup for their expertise and help in getting the right type of vehicle for the very business we are now providing for our customers."
Click here to learn more about our flexible hire agreements and how we can help you offer comfortable and reliable transport solutions for your passengers!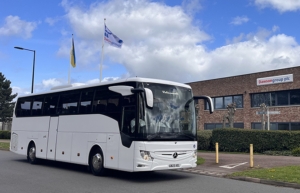 Follow us on social media to keep up to date with our latest news!