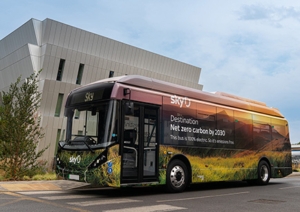 Introduction
Since 1994, Cobra Corporate Services Limited (Cobra) has been providing passenger transport services to the private and public sectors and delivering fully outsourced transport solutions to its clients.
For the past twelve years, we have been working closely with the company, supplying them with a range of vehicles, including minibuses, single-deck buses, and accessible vehicles.
Challenge
The demand for alternative fuel vehicles is rapidly changing as companies have begun transitioning to more sustainable passenger transport solutions.
Sky, a customer of Cobra, has a corporate goal of becoming net zero by 2030 and an integral part of this transition, is electrifying shuttle bus services across its three UK campuses. Cobra tendered and was awarded the contract, and as a long-time partner and supplier of vehicles to Cobra, we were involved in the tendering process. As part of the contract with Sky, Cobra had to provide ten electric vehicles for the service. Due to the coronavirus pandemic, severe production delays of electric vehicles were experienced.
Solution
Due to our long-standing relationships with the UK's premium manufacturers, we were able to supply the required number of electric vehicles to Cobra. To enable Cobra to provide Sky with uninterrupted services throughout the production delays, we supplied the company with temporary alternatives for the services until delivery of the electric vehicles was possible.
Eight BYD ADL Enviro200EV buses and two Mercedes-Benz Sprinter EVM e-Cityline minibuses have successfully been introduced to Cobra's existing fleet, replacing the conventional vehicles previously used for the service.
The vehicles are supplied to Cobra on our cost-effective contract hire solution. Our approach is fully supported, and we maintain and service the vehicles throughout the agreement. With fixed monthly payments and minimal capital outlay, it frees up money for the company to invest in other areas.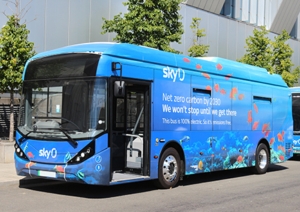 Results
The contract agreements include 24/7 maintenance support, breakdown cover, tyre replacement, roadside assistance, road fund licence, and a replacement vehicle in the event of a breakdown.
Due to our fully supported packages, the company has got maximum uptime for its vehicles enabling it to concentrate on providing Sky with a high-quality service.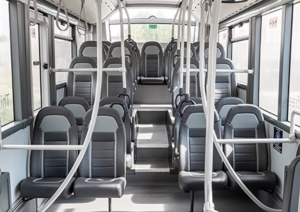 "THE DECISION TO CONTINUE THE RELATIONSHIP WITH DAWSONS MADE ALL THE HARD WORK THAT MUCH EASIER.
Pooling in knowledge from the industry leaders in bus and charger manufacturing has enabled a confident launch of service delivery as we enter our operations into the world of electrically propelled passenger transportation."
Steve Dowling, Director at Cobra Corporate Services Limited
For more information on how our alternative fuel vehicles and cost-effective contract hire solutions can help you achieve your goals, leverage your business, and adapt to changing demands within your industry, contact our team today or click here for more information.